////////////////////////////////////////////////////////////////////////////////////////////////////
ECOSYSTEM
WORKING IN SYNERGY TO ENHANCE INTERDISCIPLINARY DIALOG
////////////////////////////////////////////////////////////////////////////////////////////////////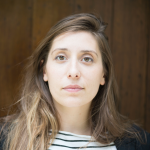 //// AURÉLIE BRUNET, WAKUP STUDIO FOUNDER
Enthusiast interior designer and creator, Aurélie Brunet studied in Belgium (at La Cambre Art and Design School of Brussels) and in France, where she currently runs her business. Deeply receptive to strong social impact projects, she soon focused on applied research within collective spaces, and more specifically on the concept of "better living together" through design as a mean of sharing.
This commitment became a reality when she founded the Wakup Studio, through which she creates tailored facilities for social needs, characterized by stimulating and fun scenarios. Respect of the person, integration of the marginalized, social diversity and alternative pedagogy are the key values at the heart of her activity.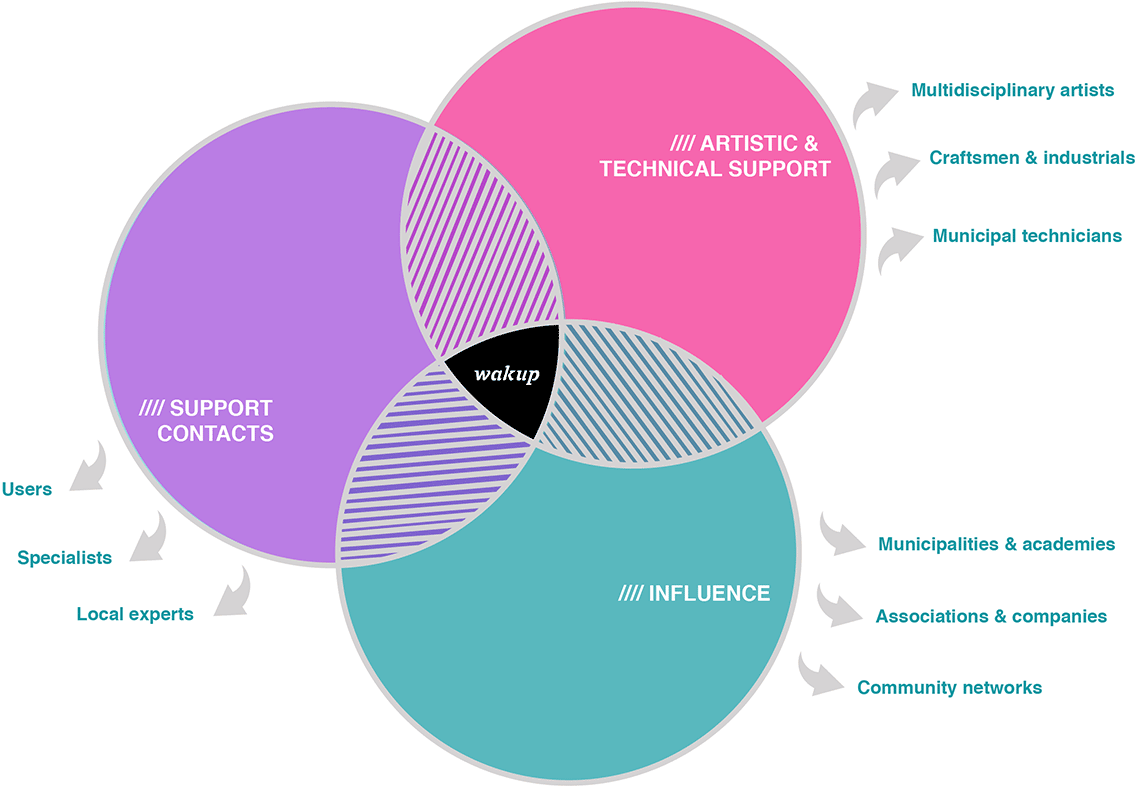 //// A RICH ECOSYSTEM
Willing to propose creations with a lasting and effective impact, the Wakup Studio relies on a range of partners and invites users to share in the creative process. The contributors involved in the various phases of the project bring a full theoretical support (researchers, experts, etc.) and also a quality technical support (artists, digital experts, craftsmen, industrialists, etc.). Exchange with the different local actors is essential in order to bring out suitable proposals. The Wakup Studio offers a dialogue between inhabitants and associative, academic and municipal representatives.
In order to fine-tune the search, the studio is also involved in different communities in Europe, such as CivicWise (a collaborative planning network). These day-to-day collaborative culture experiments are an opportunity for the Wakup Studio to put a lot into community and territorial level projects, particularly on governance, communication, facilitation matters, organization of public events and development of collaborative tools.
Moreover, the interventions proposed by Wakup are actively relayed by networks such as Artefacts (Cultural cooperative for Activities and Employment – CAE) and Grizzly Family (network of multidisciplinary pedagogical interventions in collective spaces).
//// OUR COMMUNAUTIES ////